Community Hub
---
Important Updates:
Heron Gate Recreation Centre is Now Open!
Click here to book your time!
Open Tuesday – Sunday: 11am – 8pm | Closed on Monday for maintenance Maximum occupancy at the pool is 8 | Maximum occupancy at the gym is 2 people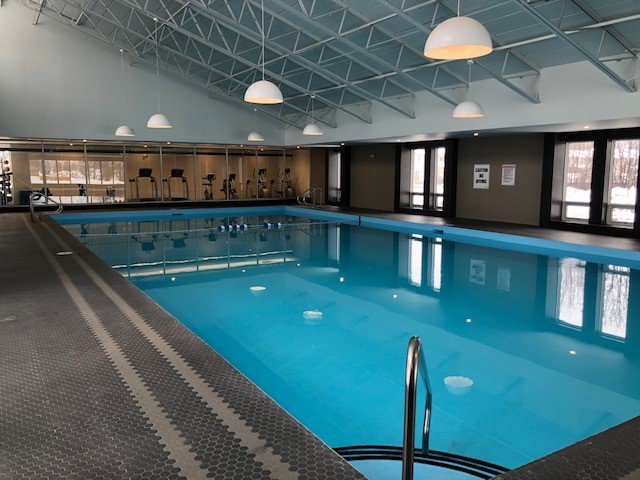 Access by appointment only. Bookings can be made online in advance or by phone for same-day appointments only.
If booking for a group, all members must have a separate appointment.
Please limit your bookings to one spot per day to allow others the opportunity to use the space.
Appointments for Saturday or Sunday must be made by Friday at 4 pm.
Same-day appointments can be made:

Online until 10 am from Tuesday – Friday.

By phone during the opening hours of the Recreation Centre.

Same-day appointments are subject to availability. Booking in advance is advised.
Same-day cancellations can be made:

By emailing nli@hazelview.com before 10 am from Tuesday – Friday.

By phone during the opening hours of the Recreation Centre.
---
Timbercreek Communities is now Hazelview Properties!
Why Re-brand?
We are the same team of dedicated real estate investment and property management professionals. With 20 years of history and experience, we are evolving and growing. And our vision is more focused than ever! It's important to know there will be no change to the ownership or management. You can continue to expect best-in-class property management services at the building you call home. #hazelviewproperties

---
Faced with the unprecedented challenges in Canada resulting from the COVID-19 crisis, our top priority is to protect the health and safety of Residents and Team Members and to continue to provide vital housing services in a healthy and safe manner. For further details on how we are supporting the Heron Gate Community please reference the Resident Letter: COVID-19 Support
Click here for additional COVID-19 resources and helpful links, including food resources, health and wellness information, support groups, and services for seniors, youth and newcomers.
---
New Resources & Helpful Links
The COVID-19 Screening Tool is to help parents and guardians make decisions about whether their child can attend school/child care. The screening tool should be completed daily before attending school/child care for each individual child separately. It's a good idea to set a recurring reminder to use the screening tool with an alarm on your phone, or even a post-it note at your front door! Check out the Ottawa Public Health website for the tool.
Students in grades 6 – 10 can access a FREE math tutor online. Students are matched up with knowledgeable teachers from all over Ontario. Click here to register.
Drive-Up Mental Health Vitals Clinic at CHEO: For children and youth accessing CHEO's mental health services, regular check-ups are necessary. With the pandemic limiting in-person visits, CHEO has started offering a drive-up vitals clinic designed to keep everyone safe and to limit time indoors. The drive-up clinic is by appointment only, for children and youth referred by our Mental Health team. The clinic is located at 1661 Montreal Road. For more details, visit CHEO's website.
Where and How to Get Your Flu Shot The flu vaccine is here! The flu vaccine will not protect against COVID-19, but it will help reduce your risk of getting the flu and COVID-19 at the same time. The flu vaccine is available for free for all residents aged 6 months and older through their Health Care Provider or at Ottawa Public Health Community Clinics. To access a Community Clinic, you must book online here or call 613-580-6744.
The Youth Foundation Employment Program (YESS) Are you between the age of 15 to 30? Are you entitled to work in Canada? Are you looking to develop your employment skills and kickstart your career? Are you willing to commit your time for a period of three months and earn some money? Then this project is for you! YESS provides paid employment skills training, mentorship, and quality employment opportunity. Contact Hayat Ghazal for more information: hghazal@ociso.org.
African Canadian Association of Ottawa Food Relief Program: The African Canadian Association has launched a program to deliver critical food supplies to seniors and people in need in Ottawa's Black community. Register for delivery here.
After School Program: Albion-Heatherington Community Centre is helping you finish school day with fun! Get active with games and sports and be creative with arts and crafts. For JK to Grade 6. For information about this free program or to register, call 613-547-4827.
---
Activities
FREE Make-It Craft Kits: Ottawa Public Library has generously donated a limited number of Make-it kits for children aged 6-12. The kit includes enough for 10 activities that range from crafting to movement. The kit includes instructions and inspiration but the contents can also be used for any other creative ideas your child can come up with! We also have activity booklets for those younger than 6. Want a kit? Email Nicole: nli@hazelview.com
At-home science experiments: Explore science and technology in your own home with fun hands-on activities and science experiments
YOCISO at Home: Youth programs from the Ottawa Community Immigrant Services Organization
Free Online Tutoring and Homework Help. Volunteer tutors from Frontier College will meet with learners one-on-one for activities that support learning and literacy.
---
Remember to wear a mask! Wearing your mask protects you and your neighbours. When you walk out of your door, your mask is as important as your wallet or keys! A reminder that Mask wearing is mandatory in Heron Gate hallways, elevators, lobbies, laundry room, and any other shared space inside the buildings. Thank you for your support!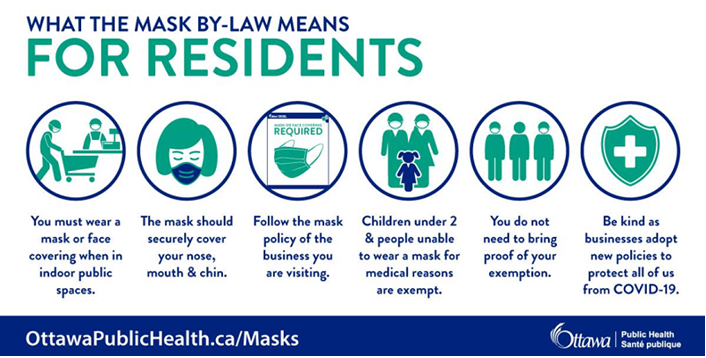 ---
---
November Activity Calendar
(click the image to reveal new activities!)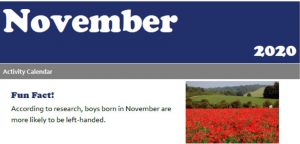 ---
 Contest Submissions!
Thank you for your Fall & Halloween contest submissions! We really appreciate you celebrating it safely.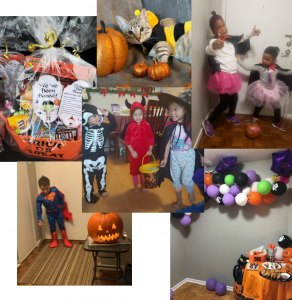 ---
Bookmark this page and follow us on Instagram & Facebook to stay up to date with
Heron Gate news & information!
Want to subscribe to our weekly Community newsletter?  Click here to sign up for our mailing list