Community Hub
Important Updates
Faced with the unprecedented challenges in Canada resulting from the COVID-19 crisis, our top priority is to protect the health and safety of Residents and Team Members and to continue to provide vital housing services in a healthy and safe manner. For further details on how we are supporting the Heron Gate Community please reference the Resident Letter: COVID-19 Support
Click here for additional COVID-19 resources and helpful links, including food resources, health and wellness information, support groups, and services for seniors, youth and newcomers.
Gyms in Heron Gate located at 2840, 2851, and 2861 Baycrest Drives, as well as the Heron Gate Recreation Centre, are temporarily closed and will re-open as soon as Ontario Government lifts restrictions on indoor recreation facilities in Ottawa. Due to unforeseen circumstances, the pool at the Heron Gate Recreation Centre will remain closed. We will provide an update on progress in early November. The safety of residents is our highest priority and we've implemented some important guidelines based on recommendations from Ottawa Public Health.
---
New Resources & Helpful Links
The COVID-19 Screening Tool is to help parents and guardians make decisions about whether their child can attend school/child care. The screening tool should be completed daily before attending school/child care for each individual child separately. It's a good idea to set a recurring reminder to use the screening tool with an alarm on your phone, or even a post-it note at your front door! Check out the Ottawa Public Health website for the tool.
Mental Health Supports. Ottawa Public Health has developed a fact sheet about where to get help and stay mentally well. It has been translated by the Ottawa Newcomer Health Centre in 7 different languages, Swahili, Somali, Spanish, Traditional Chinese, Simplified Chinese, Nepali, and Arabic.
The NYLD program aims to assist youth aged 13 - 25 with social integration, healthy settlement, and encourage them to become productive members of the community. There is no cost to participate. Email or text for more information or to register: nyld@ymcaywca.ca; 613-291-1824.
COVID-19 Resources for Back to School Ottawa Public Health has put together a resource page for school staff, parents, and students for back to school information. Take a look at how OPH is supporting schools and families during COVID-19
You can now text or chat online with the Distress Centre from 10 am – 11 pm, 7 days per week. Text: 343-306-5550 or chat: www.dcottawa.on.ca.
---
Remember to wear a mask! Wearing your mask protects you and your neighbours. When you walk out of your door, your mask is as important as your wallet or keys! A reminder that Mask wearing is mandatory in Heron Gate hallways, elevators, lobbies, laundry room, and any other shared space inside the buildings. Thank you for your support!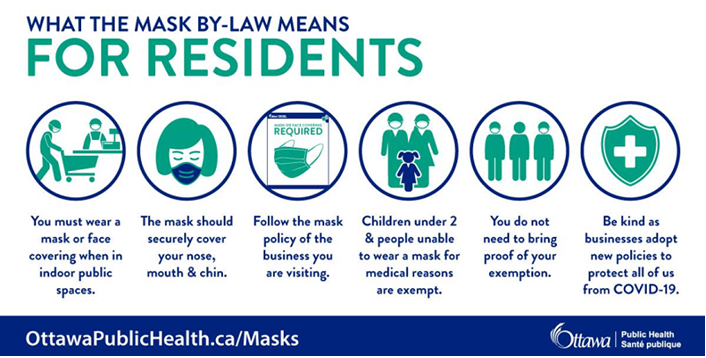 ---
---
October Activity Calendar
(click the image to reveal new activities!)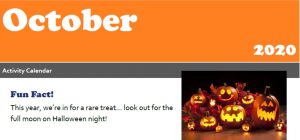 ---
Activities
Kids at Home: A one-stop shop for kids' activities, events, and resources for kids to engage in from home. 
At-home science experiments: Explore science and technology in your own home with fun hands-on activities and science experiments
YOCISO at Home: Youth programs from the Ottawa Community Immigrant Services Organization
Free Online Tutoring and Homework Help.  Volunteer tutors from Frontier College will meet with learners one-on-one for activities that support learning and literacy.
---
Virtual Tours
Museums, galleries, and exhibits around the world are hosting free virtual museum tours and access to online collections.  Check out a few here:
The British Museum (London, United Kingdom)
Picasso Museum (Barcelona, Spain)
Benaki Museum (Athens, Greece)
National Palace Museum (Taipei City, Taiwan)
Virtually visit over 2500 other museums and galleries online, including the Museum of Modern Art (New York City), Metropolitan Museum of Art (New York City), Musée d'Orsay (Paris), Getty Museum (Los Angeles), Uffizi Gallery (Florence), and the Van Gogh Museum (Amsterdam)
---
New Contest Alert! #FallatHeronGate
And all at once, summer collapsed into Fall! We want to see your favourite photo of the season; Capture an original picture, post it on Instagram and tag us @herongateottawa by October 29 for a chance to win a gift voucher!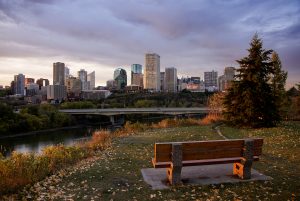 ---
Bookmark this page and follow us on Instagram & Facebook to stay up to date with
Heron Gate news & information!
Want to subscribe to our weekly Community newsletter?  Click here to sign up for our mailing list