Community Hub
Important Updates
Faced with the unprecedented challenges in Canada resulting from the COVID-19 crisis, our top priority is to protect the health and safety of Residents and Team Members and to continue to provide vital housing services in a healthy and safe manner. For further details on how we are supporting the Heron Gate Community please reference the Resident Letter: COVID-19 Support
*Updated with new links*
Click here for additional COVID-19 resources and helpful links, including food resources, health and wellness information, support groups, and services for seniors, youth and newcomers.
---
New Resources
The COVID-19 Screening Tool is to help parents and guardians make decisions about whether their child can attend school/child care. The screening tool should be completed daily before attending school/child care for each individual child separately. It's a good idea to set a recurring reminder to use the screening tool with an alarm on your phone, or even a post-it note at your front door! Check out the Ottawa Public Health website for the tool.
Mental Health Supports. Ottawa Public Health has developed a fact sheet about where to get help and stay mentally well. It has been translated by the Ottawa Newcomer Health Centre in 7 different languages, Swahili, Somali, Spanish, Traditional Chinese, Simplified Chinese, Nepali, and Arabic.
The NYLD program aims to assist youth aged 13 - 25 with social integration, healthy settlement, and encourage them to become productive members of the community. There is no cost to participate. Email or text for more information or to register: nyld@ymcaywca.ca; 613-291-1824.
COVID-19 Resources for Back to School Ottawa Public Health has put together a resource page for school staff, parents, and students for back to school information. Take a look at how OPH is supporting schools and families during COVID-19
Wellness Together Canada: Get connected to mental health and substance use support, resources, and counselling with a mental health professional.
Discover Ottawa Weekly Challenge: Get outdoors to learn about youth services for a chance to win awesome prizes. To learn more about the challenges, follow @SEOYouth, @CCIOttawaYouth, @bgcottawa and @OttawaOCISO on Twitter. For more information, contact John at john@cciottawa.ca or 613-229-4253
Ottawa Public Health: Provides up-to-date health information around COVID-19 and the City-wide impacts (multilingual resources here)
At-home science experiments: Explore science and technology in your own home with fun hands-on activities and science experiments.
Ottawa Live & Local: The Ottawa Public Library is hosting a six-week series of online mini-concerts ( Tuesdays and Thursdays, 7:30pm on Facebook Live) and workshops (Wednesdays beginning August 12 @ 7:30pm ) celebrating local music and musicians. Get to know the artists as there will be a host drawing out some of the stories behind this local talent between songs.
Meals on Wheels: Accessing food can be a challenge for homebound seniors. If you know someone who would benefit from meal delivery service, contact Meals on Wheels, who delivers nutritious meals to seniors & adults with disabilities across Ottawa. Give them a call at 613-233-2424
Free Online Tutoring and Homework Help. Volunteer tutors from Frontier College will meet with learners one-on-one for activities that support learning and literacy. Meetings will take place once a week using the Zoom platform from a computer or mobile device. Available for children in grades 1 to 6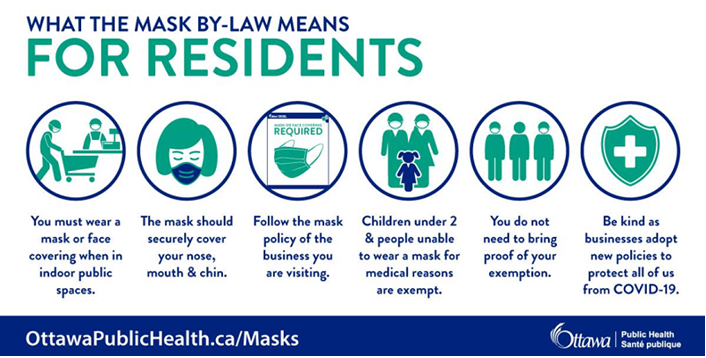 ---
How Do I pay Rent? To prevent the spread of COVID-19, our offices are temporarily closed therefore we will not be able to accept debit as a method of payment. You can still make your rent payment via:
Online Payment

Contact your Property Administrator to obtain details

Cheque or Money Order

Drop off in the mailbox at the building office

Pre-Authorized Debit (PAD)

Contact your Property Administrator to obtain details
---
Mural Contest Alert!
 Have you seen the mural in Sandalwood park?
Take a picture of yourself with your favourite part and send it to us! Don't forget to follow and tag us @herongateottawa
(Click on the picture below for more details)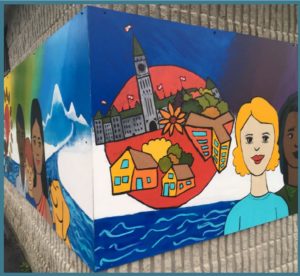 ---
September Activity Calendar
(click the image to reveal new activities!)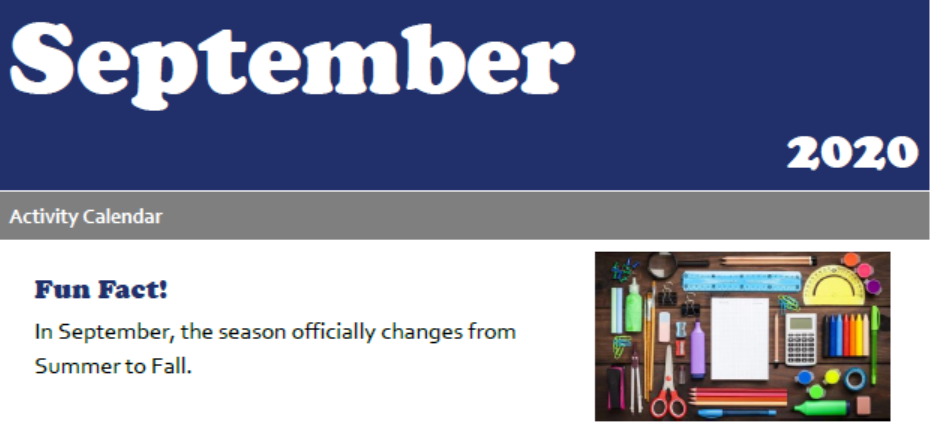 ---
Activities
Kids at Home: A one-stop shop for kids' activities, events and resources for kids to engage in from home. 
YOCISO at Home: Youth programs from the Ottawa Community Immigrant Services Organization
Free Gardening Workshop: Free workshops on container and balcony gardening, as well as indoor seed starting, are now available on the Just Food website.
ParticipACTION: A free, full listing of resources to stay active and healthy. 
---
Virtual Tours
Museums, galleries, and exhibits around the world are hosting free virtual museum tours and access to online collections.  Check out a few here:
The British Museum (London, United Kingdom)
Picasso Museum (Barcelona, Spain)
Benaki Museum (Athens, Greece)
National Palace Museum (Taipei City, Taiwan)
Virtually visit over 2500 other museums and galleries online, including the Museum of Modern Art (New York City), Metropolitan Museum of Art (New York City), Musée d'Orsay (Paris), Getty Museum (Los Angeles), Uffizi Gallery (Florence), and the Van Gogh Museum (Amsterdam)
---
Back to school Activation!
Who says going back to school can't be fun? Hope you picked your kit and had a good day at school!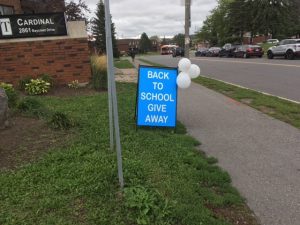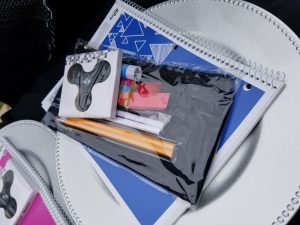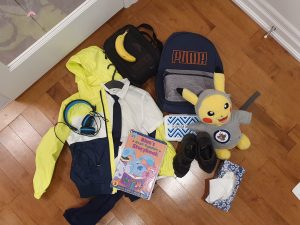 ---
Bookmark this page and follow us on Instagram & Facebook to stay up to date with
Heron Gate news & information!
Want to subscribe to our weekly Community newsletter?  Click here to sign up for our mailing list